Counselling services are available from £25 per week. See below to book now
Counselling & Psychotherapy at the Body & Mind Centre
Our aim at the Body and Mind Centre is to offer the highest quality professional counselling and psychotherapy service for anyone needing help with any mental health or personal development issues they are facing. The Body & Mind Centre is a BACP organisational member.
We offer a contemporary, stylish and secure environment for clients to be able to meet a therapist and learn more deeply about their thoughts and emotions, gain skills and strategies for living.
With ethics as a priority we pride ourselves on putting our client's needs first, including a qualified team with many years experience of all types of mental health issues. We believe in offering the local community a safe space where people from all backgrounds get access to the specialist care that they require.
All therapists at the Body and Mind Centre are self-employed and not employed by the Body and Mind Centre. All therapists have suitable qualifications and hold their own insurance. Any issues or claims need to be taken up directly with the therapist concerned.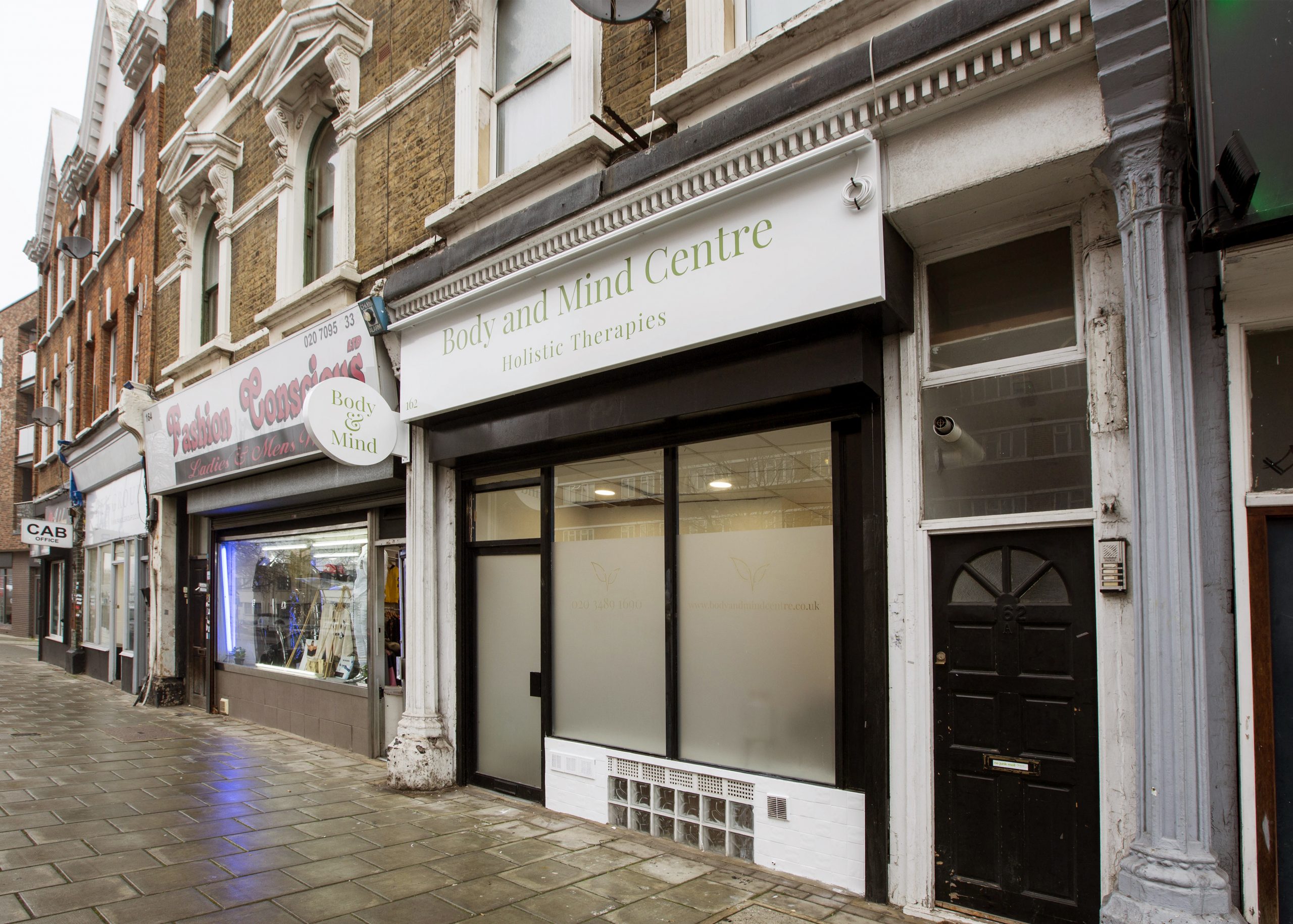 Book a Low-Cost Counselling Appointment

Frequently Asked Questions About Our Low-cost Counseling Services
How can I book a low-cost counselling appointment?
There are several ways that you can book an appointment. You can visit the Home page of our website where you can book and pay for an initial session,  you can use the contact form on our website to ask us to support you with your bookings and you can call us directly on 0203 489 1690 to discuss your booking.
Can I book a one-off consultation before committing to weekly sessions?
We want you to feel like you have the right fit between you and your counsellor, but we recommend that you choose a time each week that you can commit to and stick with that person. That said, if you feel that you need to change counsellor, please let us know and we can discuss your options.
Once I have made a booking either online or with reception is my booking confirmed?
No, not at this point. To be able to confirm your initial session we require you to complete an online assessment form and make payment for the first session. Once we have reviewed the assessment form and received payment then we can confirm the booking. Once the first appointment is confirmed you will be sent a contract online to be signed before you start.
Can sessions take place face-to-face and online?
Yes, we offer both in-person and online sessions based on your preference. Each weekly session is 50 minutes in length.
How often are the sessions? Can I have fortnightly or monthly check-ins?
So that we are able to offer a low fee for this service a weekly commitment from our clients is required. We cannot offer flexibility in the frequency of the sessions. Weekly sessions are offered on an open-ended basis so you will be booked in each week until you give us notice that you would like to end counselling.
What if I cannot make a session for one week?
If you cannot attend a session, please give us two weeks' notice of your absence and you will not be charged for that session. You can have up to five absences in the 12 months from January to December. If you must cancel a session within two weeks of your session, you will be required to pay for the missed session to remain in the service. If this is not flexible enough for you then we have a great private team of therapists available that may be able to offer counselling that better fits your needs.
Once I have chosen a counsellor can I move the session time and day during the week?
Unfortunately, not. Each placement counsellor works a set four-hour weekly block. Once you have been allocated a slot and a counsellor this will be your time and day each week until you end your counselling.
Are the counsellors in the low-cost service qualified?
The placement counsellors are trainees working towards their qualifications. They are student members of a recognised regulatory body such as the BACP, they have a valid DBS certificate and their indemnity insurance.
How can I pay for my sessions?
You will be required to make payment online at the point of booking for your initial sessions but for all further sessions, you can pay on arrival at the centre by card or cash. If you have online sessions only you will be sent an invoice so you can pay online each week, payment is required before every session can go ahead.
Do you offer couples counselling in the low-cost counselling service?
Unfortunately, not. This service is for individual adults only. We do have a fantastic team of private counsellors, some of whom work with couples. Please enquire and we will put you in touch with them.