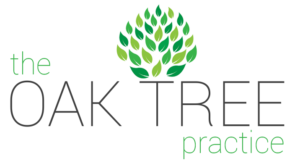 Just like physical health, we all have mental health. Just like we have aches and pains in our bodies, we have thoughts, feelings and experiences that can affect our day to day lives. Just like we go to our GP to get support, it can often be helpful to talk to a professional about the challenges we are facing in our lives.
The Oak Tree Practice was established in 2017 by Dr Ilan Ben-Zion, a Clinical Psychologist. Our main aim is to provide a warm and caring environment where you feel comfortable and safe discussing the challenges you are experiencing.
We are skilled in providing therapy to individuals of all ages, couples, families and groups. Our team have been trained in the NHS using the latest, research-backed therapies, to ensure you get the best approach, tailored to overcoming your difficulties. Some of the difficulties we have expertise addressing include: anxiety, low mood, eating problems, addictions, relationships, school problems and the impact of physical health issues.
Website: https://www.theoaktreepractice.com