Clinical Placement with Body & Mind Centre
The Body & Mind Centre is committed to providing a range of high-quality, affordable and professional counselling and psychotherapy services to our local community. The Body & Mind Centre's counselling and psychotherapy service offers clinical placements for trainee counsellors currently undertaking professional training.
Applying for a Clinical Placement with The Body & Mind Centre
We are looking to recruit 7 placement counsellors, welcoming applications from male counsellors, counsellors from Black, Asian, and minority ethnic backgrounds, LGBTQ+ counsellors, and all other trainees looking to increase their client hours. You must be able to attend 2-hour online supervision sessions twice monthly.
You will be expected to be available for either 3 or 4 client hours per week. The client hour slots available are:
Mondays from 7 pm to 10 pm
Wednesdays from 6 pm to 10 pm
Fridays from 1.30 pm to 5.30 pm
Fridays from 6 pm to 10 pm
Saturdays from 2 pm to 6 pm
Saturdays from 2 pm to 6 pm
Sundays from 10 am to 2 pm
Please indicate which slot(s) you are available for on your application.
To apply for a Clinical Counselling and Psychotherapy Placement with the Body & Mind Centre, we ask you to complete our online 'Placement Application' form.  Before applying, please read carefully through the clinical placement information on this page.  If you have any questions regarding your application, please do get in touch.
What The Body & Mind Centre Offers You
The Body & Mind Centre is committed to providing high quality clinical counselling placements to both trainees looking for their first placement or those who have completed client hours elsewhere.
We offer our placement counsellors and psychotherapists:
A like-minded and supportive team who invests in the mental health and well-being of our local SW London community

The opportunity to develop your expertise in delivering time limited and open-ended therapy, with the chance to work with clients from varied backgrounds and with different presenting issues including Anxiety, Depression, Family Issues. Health Anxiety, Low Self-Esteem, Personality Disorders, Sexual Difference, Stress and Trauma

.

 

One-to-one, adult client hours helping you to work towards professional accreditation or counselling training requirement 

Online fortnightly group supervision with a maximum 4 participants with a qualified supervisor. 
We welcome applications from therapists from a cross section of society, including but not limited to, gender, race, disability, culture, race, religion and ethnicity.  We particularly welcome applicants who can offer therapy in multiple languages besides English.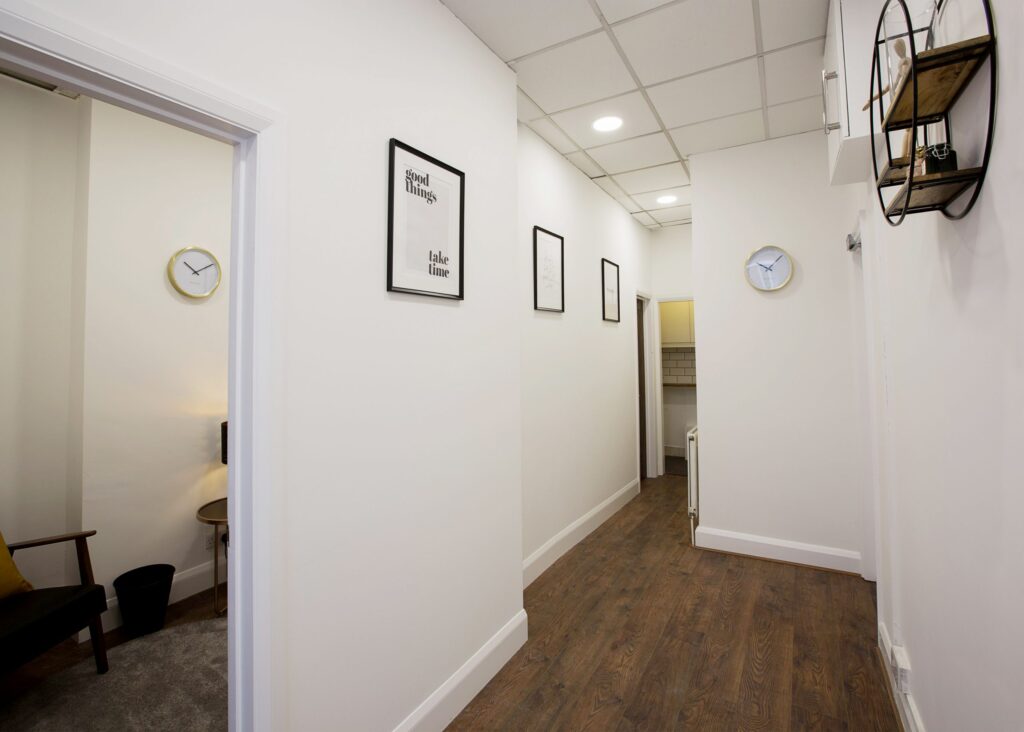 The Body & Mind Centre's Expectations for Clinical Placements
You are a trainee counsellor / psychotherapist and are enrolled on a recognised professional training course (diploma level 4 or higher) 

You are available to offer weekly a minimum of a block of 3 or 4 hourly client appointments in one allocated day. Clients may either be seen remotely from your home or face to face at the Body & Mind Centre, 162 Acre Lane, SW2 5UL

You are a student member with a professional membership body (e.g NCS, UKCP, BPS, BACP) and agree to work within the terms of the BACP Ethical Framework.

You must have a letter from your college or university tutor to confirm you are ready for a clinical placement at the Body & Mind Centre
If offered a place, we would ask you to give a commitment of two years with a three-month notice period in writing to end your placement.
The Application Process for Clinical Placements
Complete our online 'Placement Application' form, providing evidence of your valid Enhanced DBS*, your valid professional insurance, and your valid professional membership.  A letter from your college or university tutor to confirm that you are ready for clinical placement will be required.  *One can be organised through the Body & Mind Centre at your cost

Successful applicants will be invited to attend an interview. The interview will also provide you with an opportunity to ask any further questions you might have about the placement.  You will be asked about your availability and the dates you're available to start.  If no placements are available we will retain your details, with your consent, for when recruitment re-opens

If your application is successful, you will receive an official placement offer and any conditions or requests for further information.  All clinical counselling placements are subject to a three-month probation period

Online Induction to introduce you to the practical guidelines and placement support structures. You will be required to sign an agreement confirming your adherence to The Body & Mind Centre's expectations as a placement counsellor.

You will be required to attend an online Risk Management Training Workshop given by an experienced psychotherapist. The fee for this workshop is £50. If you cannot attend the workshop on the date that it is arranged you will not be able to proceed with your application.
– APPLICATIONS ARE CURRENTLY CLOSED –